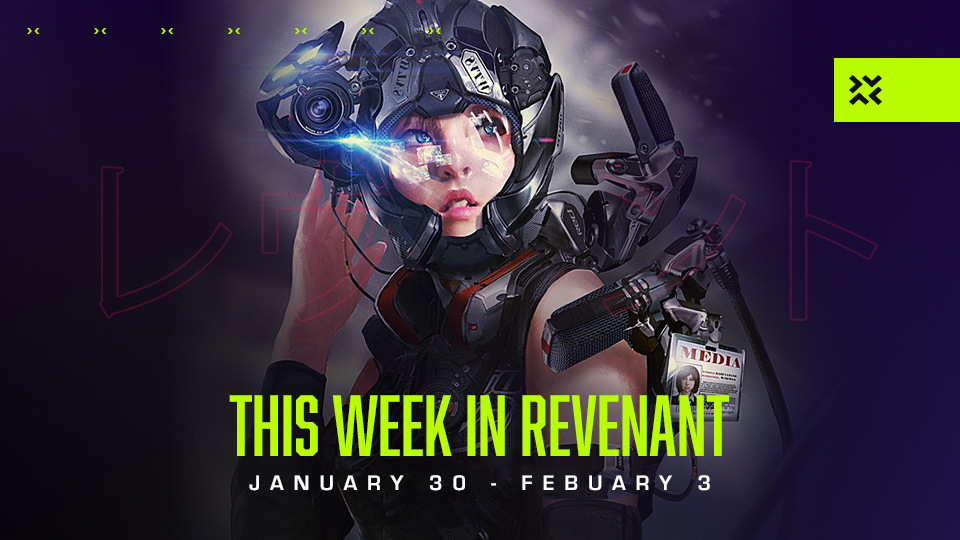 The weekly community content schedule
The strong pace of AMA sessions and articles continues this week with 2 AMAs, another Dev Diary, and an article connected to our coming flagship game, Battle of Olympus.
Wednesday, February 1, 2023

AMA with Game Space on Battle of Olympus Twitter Spaces at 12 PM CET

Thursday, February 2, 2023

Dev Diary #4
AMA with CryptoLink at 7 PM CET

Friday, February 3, 2023

"What are Play-and-Earn Games?" article
"Benefits of Battle of Olympus Token for $GAMEFI holders" article

Saturday, February 4, 2023

Bi-weekly game night at 8:30 PM CET
Last week, Revenant attended the Blockchain Gaming Alliance meet-up in London. Like in all live events we attended so far, we've made some great connections and were pleased to talk about Revenant and Battle of Olympus, as well as other promising projects. We ended the week with a deep dive into the state of blockchain games, which we aim to continue exploring this week.
Coming This Week
Wednesday
We are hosting Game Space on Battle of Olympus Twitter Spaces. We will be discussing everything under the sun regarding Web3 in 2023: exciting possibilities ahead, what it would take for web3 to break out, potential pitfalls, and more!
Thursday
Our Game Director Ranko Trifković is bringing us the fourth installment of Dev Diary on Tuesday.
We will also be hosted by CryptoLink on their Discord for an AMA at 7 PM CET. Revenant's two co-founders Franz Cavatorta and Alejandro Prescott-Cornejo will present Battle of Olympus to their community.
Friday
We will keep exploring the play-and-earn model of games with another article coming this week. It will highlight our take on the subject and clarify why Revenant is opting for it.
Finally, as we are finalizing tokenomics for Battle of Olympus, we feel the time is right to reveal what we have in store for our community and $GAMEFI holders in particular.
Saturday
Our bi-weekly game night is being held on our Discord, as usual. See you at 8:30 PM CET! No voting this time. We will be playing Super Animal Royale, a fun free-to-play cross-platform multiplayer. See you there!