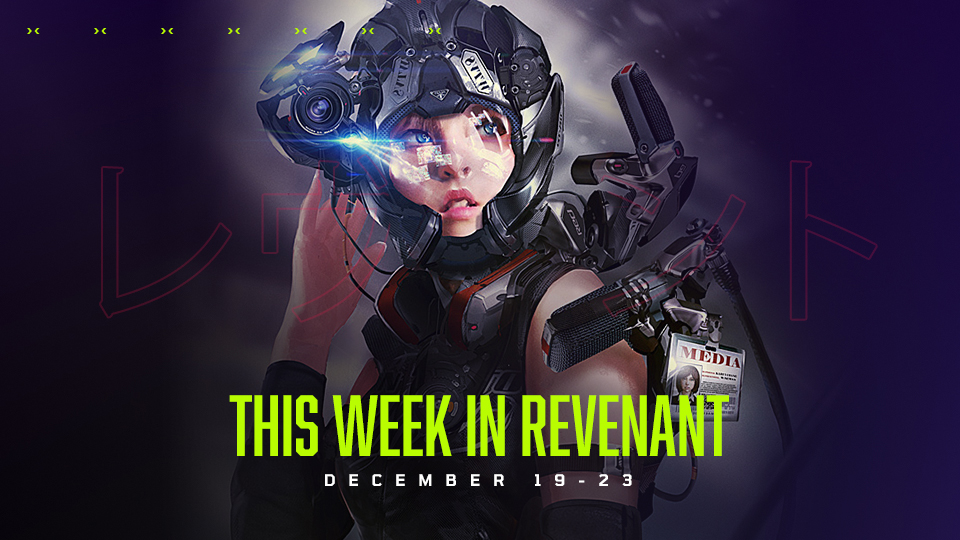 Last week, Revenant sat down for 2 AMA sessions. We presented our company and projects to the MetaNanos community, followed by hosting Polarys' presentation of their new SWAP tool.
Finally, we published a major update regarding Hades, one of the protagonists of our upcoming flagship game, Battle of Olympus.
We are entering the final two weeks of 2022, which is a time we set aside to look back on what we accomplished this year. During the holidays, we'll all take some much needed rest next week, but don't worry, we'll back back on January 2nd 2023 to pick up right where we left off!
Coming This Week
Monday
We are starting off the week in the spirit of giving. We will select 5 winners for our $100 in $GAMEFI reward and announce them on Christmas day. Find out more on our Twitter post.
Wednesday
First, we review what we accomplished in 2022 as a company. Revenant has held many AMAs, organized several giveaways, attended 3 major Web3 conferences, while establishing strong industry partnerships. We've seen amazing growth that, frankly, we can barely believe!
Thursday
Battle of Olympus is coming along even better than expected. We met all the goals we set for ourselves this year, including releasing the demo, which you can still play here. We've seen good growth in the community and your excitement drives us to continue delivering in 2023. Many exciting things ahead!
Friday
Our second Dev Diary is coming this Friday. Our Game Director will share some insights about the combo mechanics behind the fighting in Battle of Olympus.
Saturday
Our last bi-weekly gaming night is taking place this Saturday. Go vote for your favorite game to be played this time on our Discord!
The weekly community content schedule
We are starting off the giving season with a Christmas giveaway. We will also be recapping our activity in two dedicated articles. Christmas is at the end of this week and New Year's celebrations are soon after, so we will skip next week's This Week in Revenant. Don't worry, we'll be back on January 2nd!
Monday, DECEMBER 19, 2022

Revenant Christmas giveaway announcement

Wednesday, DECEMBER 21, 2022
Thursday, DECEMBER 22, 2022

Battle of Olympus in 2022

Friday, DECEMBER 23, 2022
Saturday, DECEMBER 24, 2022

Game Night at 6 PM UCT on Revenant Discord