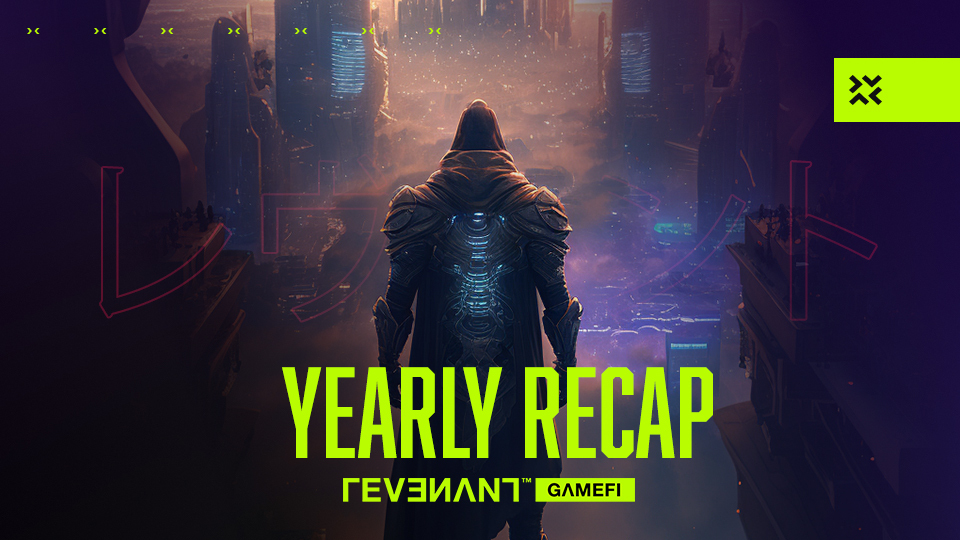 The end of 2022 reminds us that it has been a little over a year since we started Revenant. Since then, we've made our little splash in the Web3 space and come very far. In this year alone, our team grew to more than 15 staff members supported by an awesome community. Our hard work paid off, but we also have to give a lot of credit to our stellar group of partners.
Early on, we made the decision to build Revenant on the Metis Andromeda network, which was steadily becoming a major player in crypto and keen to accept a quality blockchain gaming protocol into their ecosystem. The shift after the Metis partnership was truly groundbreaking for Revenant. After our move to Metis, things really took off as we became fully integrated on the network's community.
Partnerships
Our mission of making blockchain gaming accessible for everyone is not something we can accomplish all on our own. Luckily, our partners have the talent to help accomplish our dreams, while we also contribute to making them thrive.
Activities
Revenant attended 3 major live events in 2022. DCENTRAL Austin, DCENTRAL Miami, and Consensus. We met with many people and got introduced to a lot of projects which really inspired us to push the envelope. With some help from our partners, we even managed to help bring a few of our fans to DCENTRAL Miami. We hope to attend even more conferences in 2023 and meet even more of you there. We'll keep you posted.
Through hard work and with the help of our partners, we were able to grow our community and engage with you in many ways.
This summer, we co-hosted our first-ever gaming tournament with our partner, Alpha League Racing.
We organized a giveaway to help bring 3 members of our community to DCENTRAL Miami.
Moreover, another giveaway is taking place right now! It's the holiday season and we want to share the spirit with you. Make sure to click here to enter.
We've introduced a bi-weekly gaming night with rewards for our community. Engaging with you guys and receiving your feedback on our updates about Battle of Olympus will remain a priority for us.
Our experience has been very positive and we plan not only to continue these practices but expand in 2023.
Recently, we presented our game and its demo to the Metis community during Metis week.
Finally, we became a member of the Blockchain Game Alliance and had the opportunity to give a presentation about Battle of Olympus, our flagship game, to the organization and other stellar GameFi projects, such as Adshares, Kinetix, Gnus, Cryptospacefleet, and Nomiks.
We are grateful for all the opportunities this year and excited to continue working with our partners to help each other grow.
Signing Off
In reviewing this short summary, it's wild to think how much has happened in a year.
Although2022 was a bumpy ride for the wider blockchain community, we truly felt the opposite thanks to our wonderful community. All we've known this year is progress and excitement! With another year of experience under our belts, the Revenant team is ready to take 2023 head on. You can expect some big moves (maybe even an expansion?) as early as January! You will find more clues about it in our upcoming social media posts.
From the Revenant family to yours, happy holidays. Here's to hoping that 2023's recap will put this amazing year's to shame!