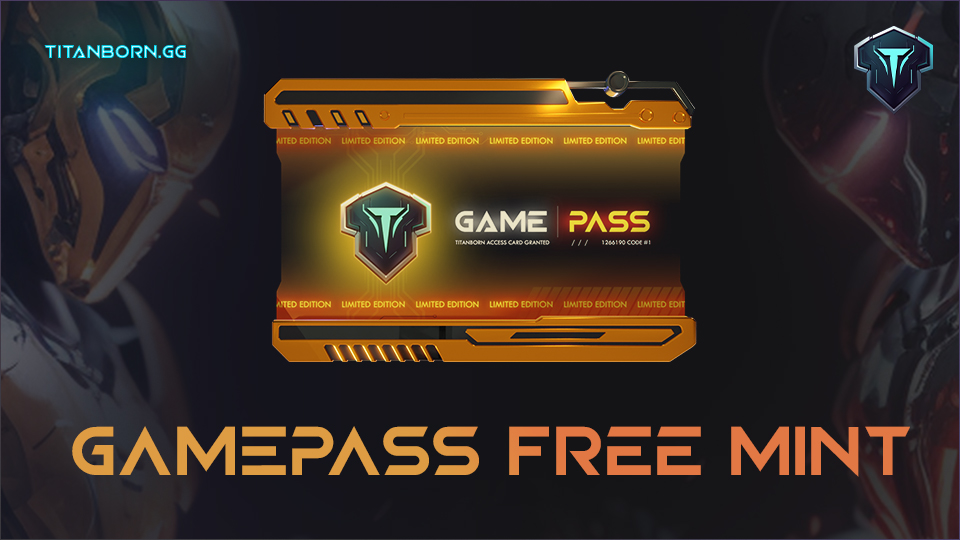 As the release date for TitanBorn nears, we have decided to intensify our efforts to bring value to our loyal community. Right after our very popular Airdrop, as our very first TitanBorn championship draws to an end, we are giving you an opportunity to secure your place in the upcoming distribution of 300 exclusive limited edition NFT Game Passes for TitanBorn, our upcoming flagship cyberpunk arcade fighting game!
When?
Starting from September 4th we will be collecting registrations for the free mint that will take place on October 16th. 250 of Game Passes will be distributed among guilds, communities and KOLs followers. 50 more will be raffled among all those who will join the Zealy questboard (accessible from the Free Mint page).
REGISTRATION: September 4th – October 16th
RAFFLE: October 17th and 18th
MINT: October 19th
About the TitanBorn gamepass
GamePass NFT is an essential item in the upcoming TitanBorn game universe. The particular one distributed during the Free Mint will be of a limited edition and has the following features:
It works as a key to P&E features in Titanborn game
Transferable and Tradeable
Stakeable for premium $TITANS token
About the $TITANS token
$TITANS token, the premium currency of TitanBorn, is your key to unlocking the game's full potential. It will be used to purchase in-game credits and consumables, or wager on your victories in the PvP Autobattler mode. You will be able to earn $TITANS tokens through gameplay or acquire them on the market.
Good luck!
We wish you all good luck and are excited to bring even more value to you in the near future. Stay tuned on our social media and Discord for news about TitanBorn and upcoming opportunities!