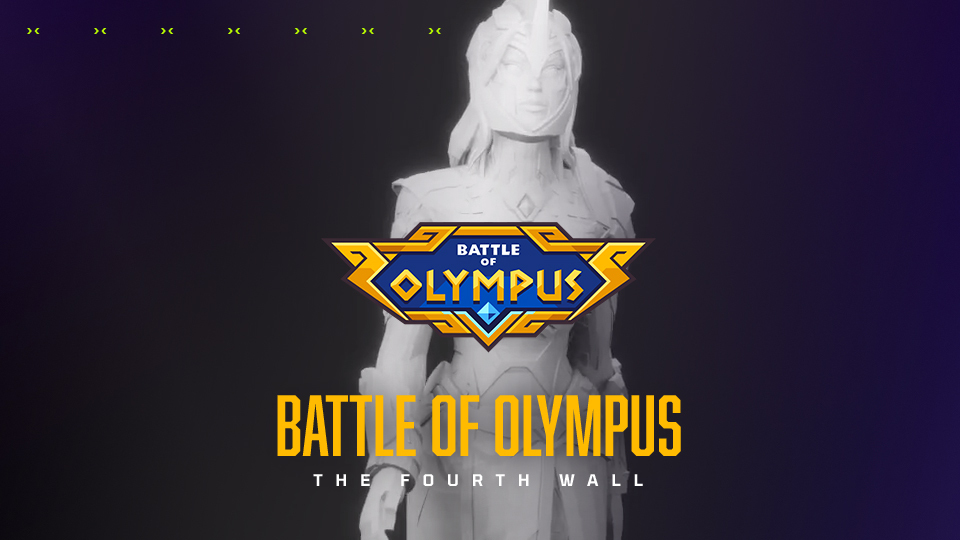 The fourth wall is often referred to when we talk about movies. Fourth wall "breaking" takes place whenever a character in a movie or even a theater play interacts with the audience. The same thing can happen in games and it's become a staple in the arcade and fighting genre Where it's also sometimes referred to as "idle animations." We decided to include these in Battle of Olympus for two reasons. On one hand, it's an homage to the classic games we grew up with. On the other, it's a way to deliver the story while bringing the characters and setting closer to the players.
Victory animations
In addition, we aim to encourage sportsmanship and friendly competition in gaming, but we also recognize that gamers enjoy celebrating their victory. As such, each character has their own, unique victory animation. We also paid attention to stay true to the spirit of the fighter, so these animations will reveal more about characters themselves and help players connect with them. Today, we are ready to showcase Zeus' celebration.
Idle animations
At this stage in production, we are planning out these interactions extensively and are aiming for them to resemble idle animations from Street Fighter.
If players don't touch controls for a certain amount of time, the characters will react a certain way. The gods of Olympus don't like to waste time and the match clock is ticking! Similar to victory animations, expect these to shed a little light about the characters and be tailored to them.
What the community can expect in later stages of production
Obviously, there are more important things to focus on first, so don't expect the next update on this subject in the next few weeks. We are also considering other fourth wall animations and easter eggs, so there are definitely many things to look forward to in Battle of Olympus.
See you in Olympus!
About Battle of Olympus
Built on a play-and-earn model, Battle of Olympus is a cyberpunk arcade-style fighting game set in the futuristic city Olympus. Conquer your rivals and grow your followers to become the next leader of the gods. Choose to play for free or mint your NFT to progress through the story, compete in PVP battles, and rise to the top of Olympus.