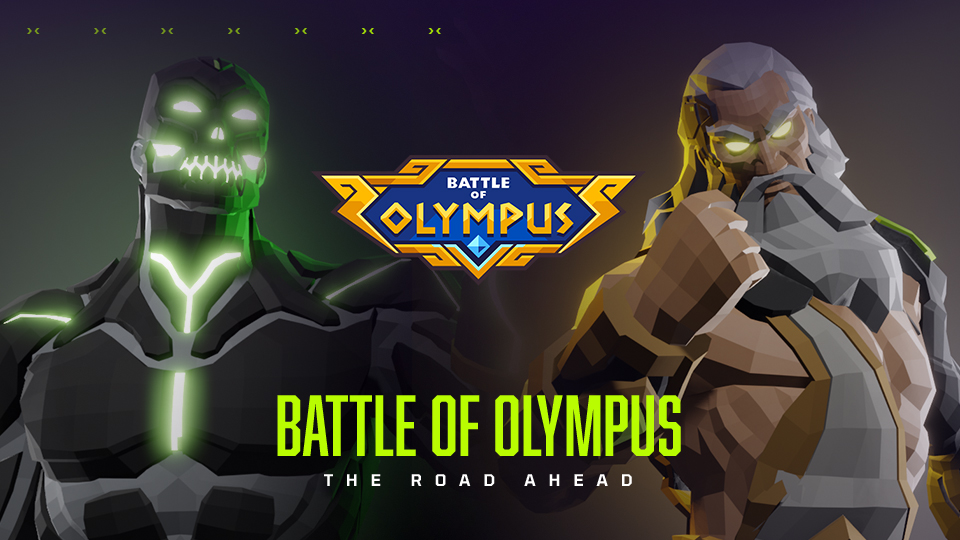 Next week, on October 10, Revenant will make a very important announcement about Battle of Olympus. After months of hard work, we are eager to share our results with you. Before we can reveal it all, here's a little teaser.
What's next for Battle of Olympus?
First, we will explain the core concepts, such as gameplay, game features, mechanics, characters, and how to access the game.
We will launch the Battle of Olympus homepage, which will include in-depth information including features, controls, FAQs, and much more. You will also be able to sign up to our early access list to get lucrative benefits and awesome perks.
For the official announcement on Monday, we will also uncover details such as how to get and where to play the game. We will reveal which platforms and devices are supported, and how you can battle as and against Greek gods!
Lastly, we will share more Greek gods on the roster of playable characters, like the two shown in this article! 
All this and more on our October 10 announcement. Mark your calendar.

The Vision of Battle of Olympus
This information comes after our article on Thursday, where our team will provide insights on the concept of the game and its story. Following that, on Friday we will host our first-ever AMA about Battle of Olympus. The session will cover the game's concept and story with three of our team members, our Game Director and our Co-Founders. 
With Revenant being the first decentralized gaming ecosystem on the Metis Andromeda Network, Battle of Olympus stems from a passionate and dedicated team. We are just days away from announcing its core details. We are looking forward to continuing to create an amazing gaming experience!
Big things are coming!