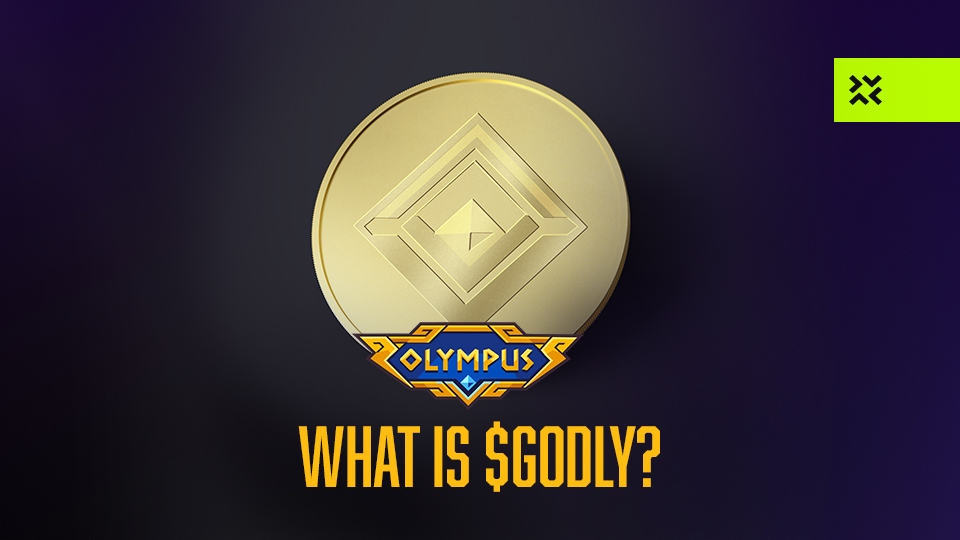 Since announcing the future token for Battle of Olympus in the whitepaper we recently released, many Revenant investors have been asking a key question: How will this new token affect $GAMEFI holders?
In this article, we'll cover all the benefits Battle of Olympus' token, $GODLY, will bring to $GAMEFI investors in the following sections:
What is $GODLY?
How do players earn $GODLY?
How $GAMEFI investors benefit from $GODLY
$GODLY-$GAMEFI liquidity pool
The bottom line
What is $GODLY?
$GODLY is the primary ERC-20 token within Battle of Olympus. It will have several uses that will benefit both players and investors.
It is the premium in-game currency that players can use to purchase various items, including loot boxes, consumable items, and boosters. $GODLY can also be used for wagering in PVP matches, adding an extra layer of excitement to the gameplay.
How do players earn $GODLY?
Battle of Olympus will provide you multiple opportunities to earn $GODLY through sheer skill or luck.
Here are some ways to earn $GODLY by demonstrating your talent as a player:
If your character has reached the maximum level and you are among the top players on the leaderboard, you will earn monthly rewards, as long as you maintain your rank.
During seasonal gameplay, the top players from each team will earn a one-time reward at the end of the season.
Demonstrate your worth and crush other players in PVP battles.
You can also earn rewards based on chance or random number generation (RNG) mechanics. Lucky players may find a valuable item in a loot box or receive a rare item after completing a mission. They can then preserve it as a digital collectible and sell it in the Revenant Marketplace. Weapons and armor will come in various rarity levels, affecting their worth.
How $GAMEFI investors benefit from $GODLY
$GODLY also has a relationship with $GAMEFI, the governance token of Revenant. $GAMEFI holders will benefit from the existence of $GODLY in several ways.
$GODLY-$GAMEFI liquidity pool
Liquidity pools are generally created with a game's token and stablecoin, such as USDC, or a network token, such as ETH. However, in our case, we are implementing a revolutionary approach to benefit both $GODLY and $GAMEFI holders.
In addition to creating a liquidity pool with USDC, we will create it with $GODLY and $GAMEFI, which will prop up the value of our governance token and encourage players to hold both tokens.
This liquidity pool will only be available for Battle of Olympus when the Revenant token expands to the Arbitrum ecosystem.
Dividends and airdrops
As Battle of Olympus grows, a percentage of the generated game revenue will be set aside for dividends (more information on this to come) and airdrops for $GAMEFI holders, among other things.
Further value for $GAMEFI holders
Once Revenant Marketplace, the home of all digital collectibles, is live, a percentage of secondary sales and trading will go directly back to the treasury. This will allow Revenant to continue expanding to build more blockchain games.
Furthermore, a percentage from wagered fights using $GODLY in Battle of Olympus will go toward the treasury. This will be used to build marketing and development efforts for the game.
Lastly, another benefit of holding $GAMEFI will be access to future presales and game launches on Revenant Launchpad. The number of tokens investors hold will affect allocation sizes.
The bottom line
Overall, the $GODLY tokenomics provide players with multiple, high-value ways to earn and use the game's token. Holding both $GODLY and the $GAMEFI governance token is also incentivized. This is just the beginning of all the value we aim to bring both Revenant and Battle of Olympus players and investors.