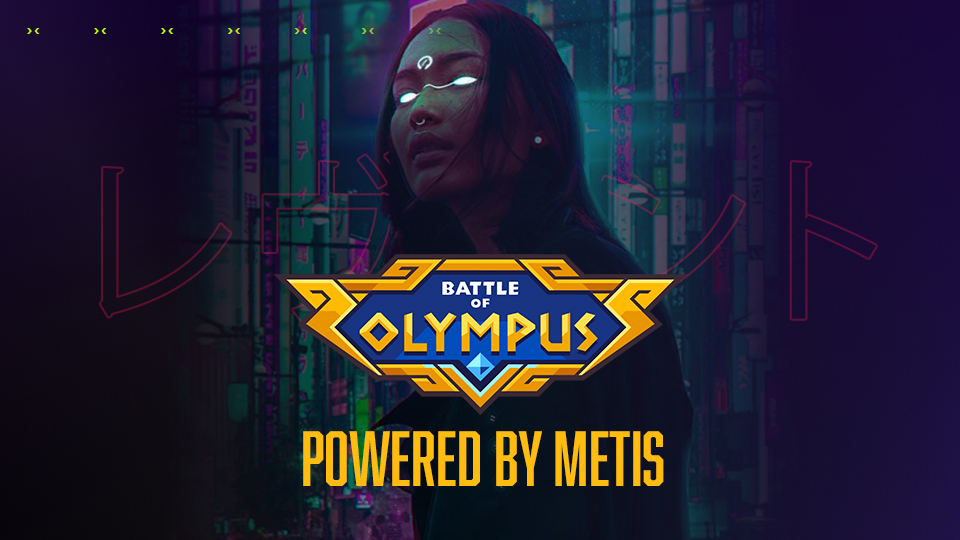 Even though blockchain has existed for several years, it's easy to forget that it's still an emerging sector.
Early projects are constantly trying to improve on their early iterations by layering updates. Ethereum is one project that has seen significant innovation, especially recently with the ambitious shift to Proof-of-Stake.
Projects built on Ethereum have each innovated in their own right. MetisDAO is a layer-2 Ethereum project that solves 6 major challenges of Ethereum. These are: simplicity, speed, storage, scalability, security and savings.
These are major benefits for developers of decentralized applications, putting Metis at the forefront of the Ethereum alternatives. But what advantages does the Metis network provide developers looking to build their own blockchain game?
Why MetisDAO
Ultra Fast Transactions
As we've mentioned before, MetisDAO is a layer-2 Ethereum scaling solution meaning – all the benefits of Ethereum, but with much faster transaction times. How quick are the transactions? Less than a second.
Cheap Gas Fees
Metis has some of the cheapest gas fees in crypto, which makes playing games like Battle of Olympus effortless!
MetisDAO is truly decentralized, which plays well into our vision both in terms of Revenant itself and blockchain games as a whole. Security is important and we felt that Metis is trustworthy.
Strong Team
Revenant has had the pleasure to meet up with Metis team for Dcentral and Consensus 2022 conferences. In particular, we've had the opportunity to do an interview with the CEO of Metis, Elena Sinelnikova.
We were personally convinced of Metis's values and fundamentals, not the least of which is their incentive for projects working to improve the ecosystem through their $500M fund.
In Conclusion
For us, all of this was important because the vision of Revenant is players from around the world coming together to play. Security, accessibility, and ease of use for developers made MetisDAO an easy choice for Revenant and we were happy to be the first on board.
MetisDAO offers a lot of benefits to developers looking to create blockchain games. From the scalability of their platform to the ability for Metis holders to vote on project funding and other decisions, there are many reasons why developers should choose this platform over any other when developing their next game.
About Battle of Olympus
Built on a play-and-earn model Battle of Olympus is a cyberpunk arcade-style fighting game set in the futuristic city Olympus. Conquer your rivals and grow your followers to become the next leader of the gods. Choose to play for free or mint your NFT to progress through the story, compete in PVP battles, and rise to the top of Olympus.