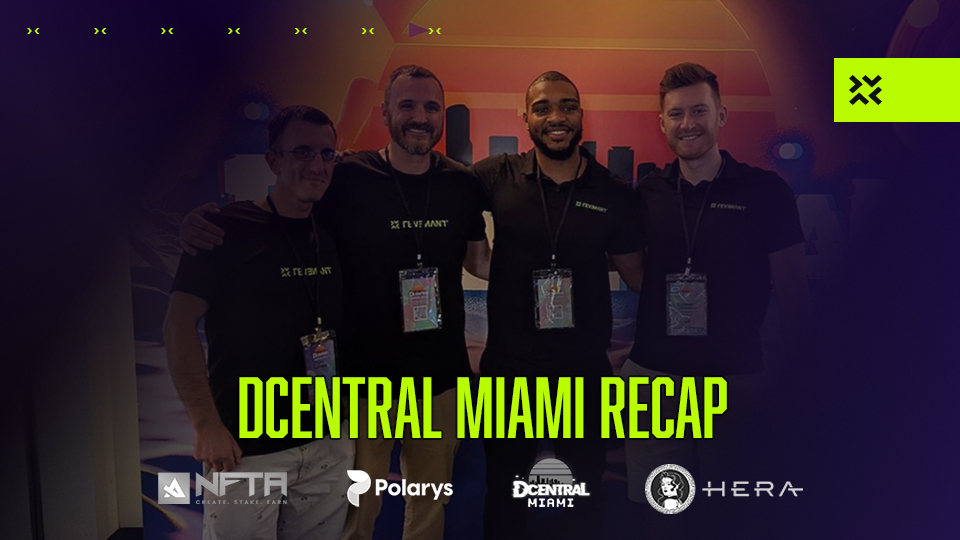 After a very successful DCENTRAL Austin in June, team Revenant decided to attend DCENTRAL Miami in even greater numbers. It's just two days for the greatest Web3 conference in the world, so it's a lot to take in. Take a read through this article to see what the conference was like. We hope that next time we'll get to meet even more members of our community in person!
Day 1
Meeting the organizers
First, we met with the awesome organizers of DCENTRAL Miami, Jason Hartgrave (Head of Marketing / Growth Ops) and Giovanna Melfi (Operations), who helped us bring 3 members of our community to Miami. Then we got our badges and dived right into the 2-day event.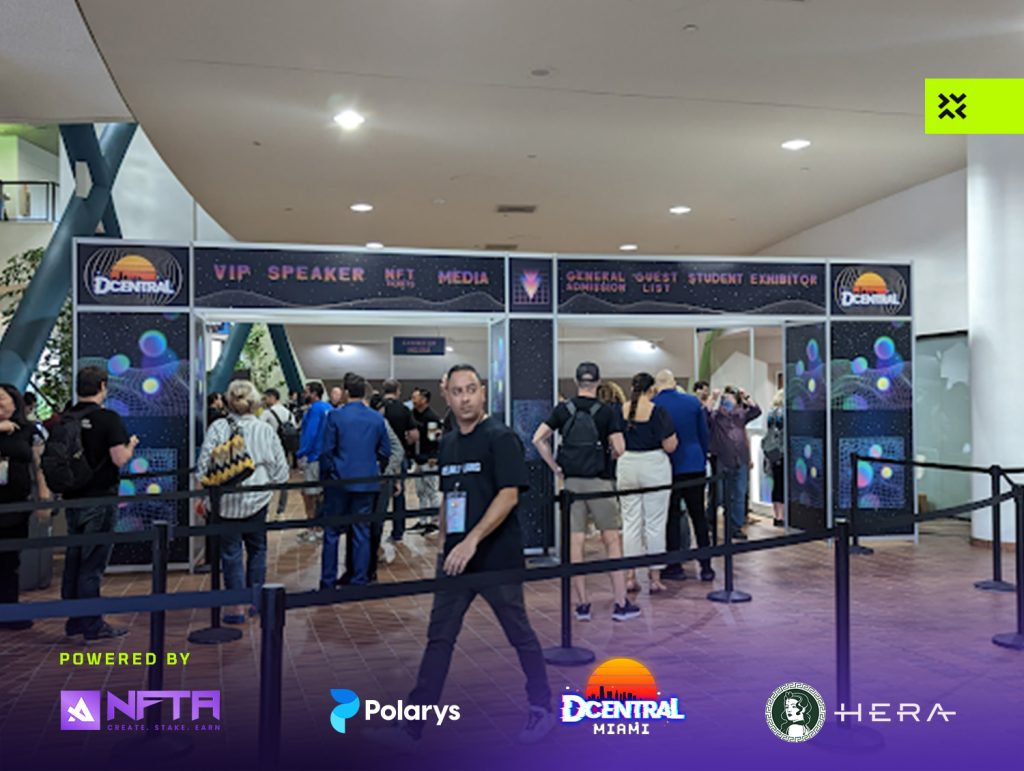 Meeting the contest winners
We met James (right) and Kevin (left), our two lucky winners and all-round great guys. Both of them were very excited to attend their first ever blockchain conference, as you can clearly see from this shot with team Revenant. In addition, we were excited to hear that James was part of Cryptofy, an engaged Discord community of blockchain investors and one of Revenant's biggest supporters!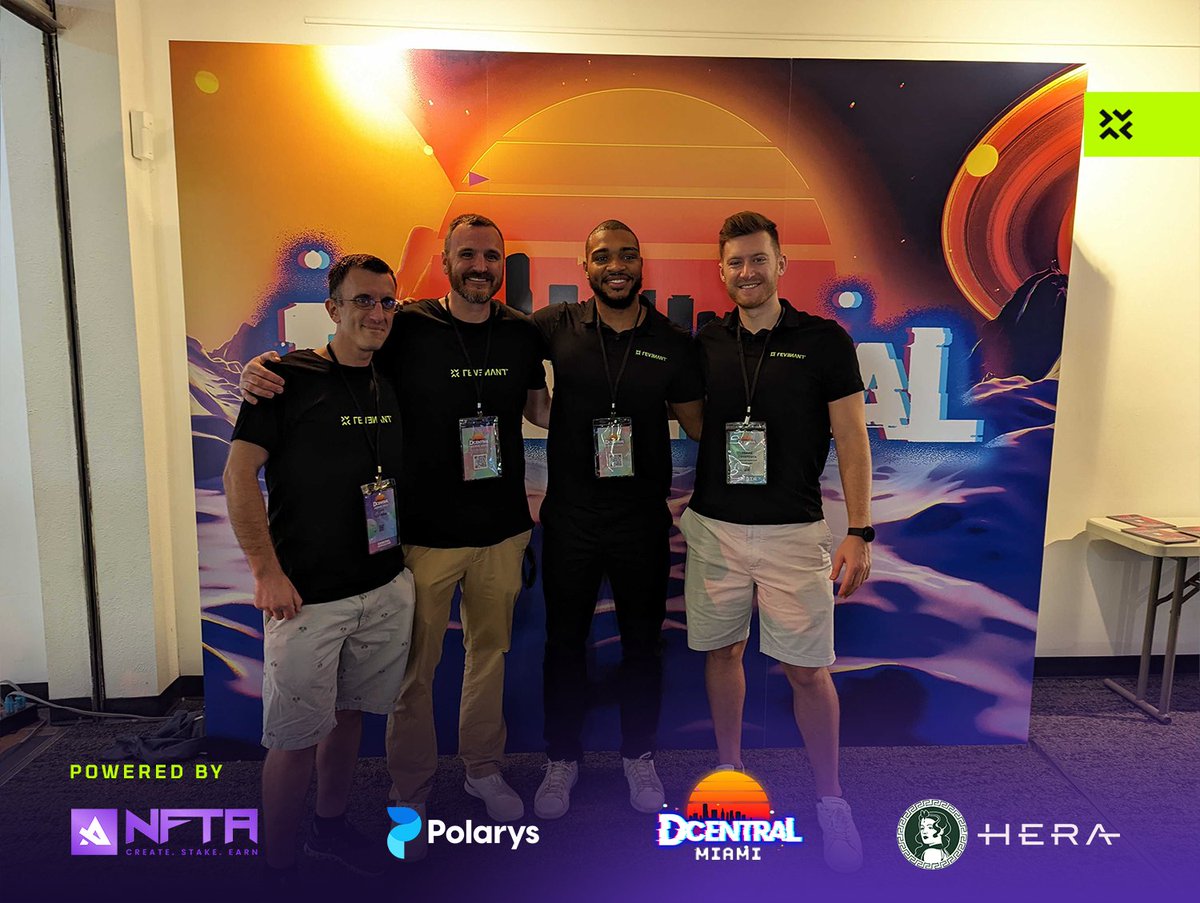 They got to learn a lot about different projects and discover the latest best practices in the blockchain space. Being surrounded by fresh, unique growth strategies from all around the blockchain community inspired us to improve the Revenant community.
Team Revenant's cool DCENTRAL finds
We saw some very interesting NFT collection exhibits and art, as you might expect. It's a little hard to convey the joy of discovering these gems in such a packed place, but we hope these pictures tickle your imagination enough for you to explore on your own.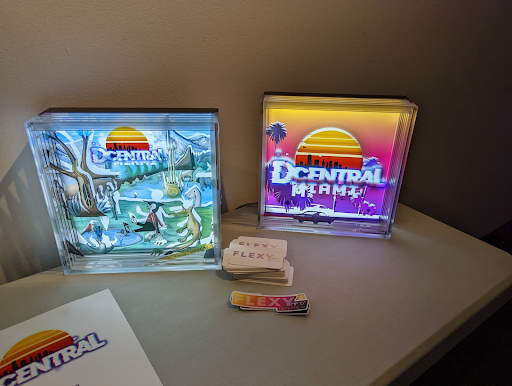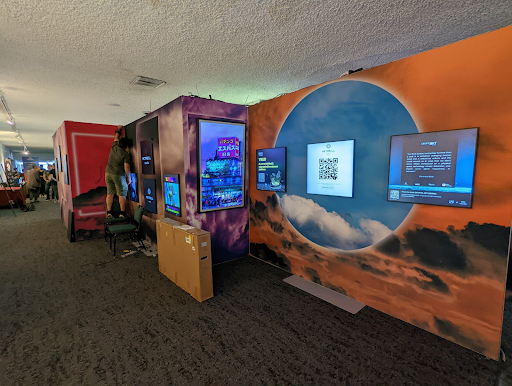 Checking out GameFi projects
We touched base with Defi Kingdoms, one of the most popular blockchain games and a project we had had our eye on for a while. They shared some of their experiences in the ecosystem and proud achievements of their game, which was very helpful for us and what we have in store for Battle of Olympus and our future titles.
Dinner with the team and contest winners
We thought it best to wrap up the first day with dinner, so the team and contest winners went to one of the best Mexican restaurants in Miami beach, followed by a night stroll near the ocean and long conversations about gaming, crypto, and more helped push down the food. It ended up being a relaxing night and a perfect end to an intense conference day!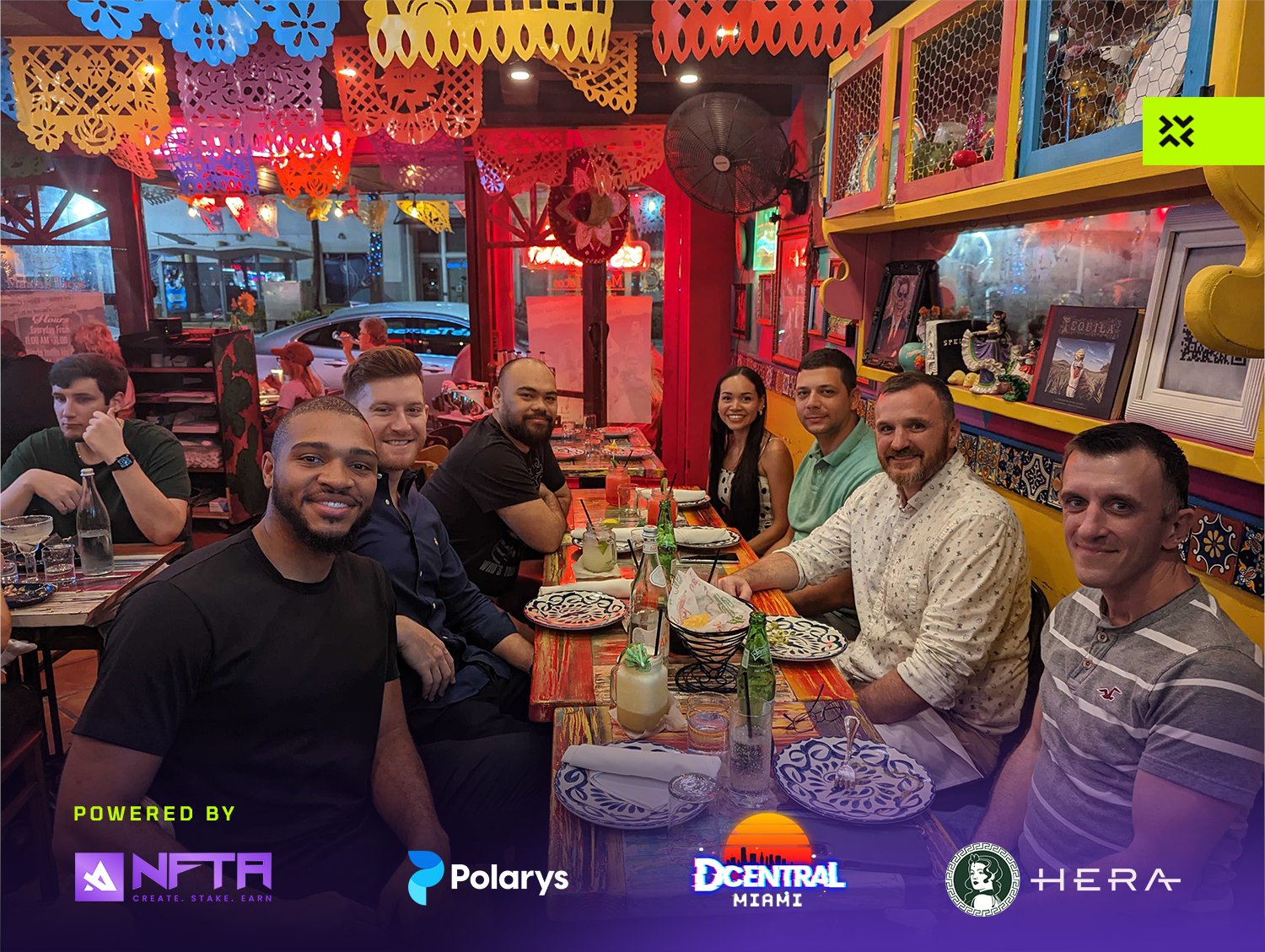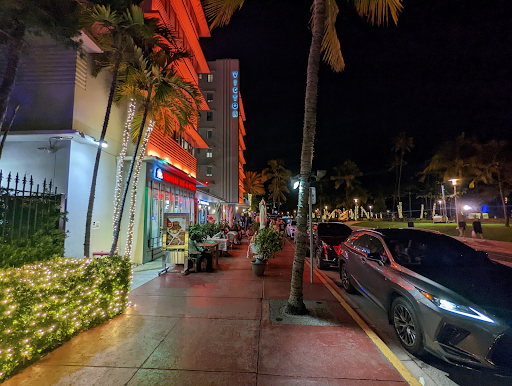 Day 2
Checking out some more GameFi projects
We met up with the developers behind the game Bushi, which will launch on the Secret Network. It's similar to Overwatch and Valorant with planned Web3 elements down the line. This was particularly useful for us because they shared their insightful experience on bridging Web2 and Web3, and onboarding non-crypto gamers, which is a key strategy for us. Their game is nearing the final stages of production and it's set to launch in 2023. We'll be watching closely!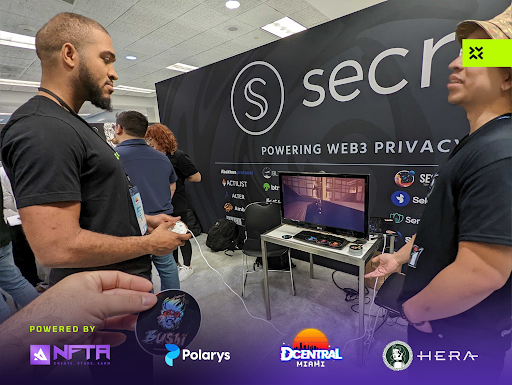 Miami on the fast lane
Although many people visit Miami to experience the beach and exotic cars, our stay was a little too short for all that.  However, thanks to the exhibitors at Exotic NFTs, we got a taste of the classic Miami vibe.
Building AAA Web3 games
We attended an important discussion on building Web3 games, that featured a panel with Miggy Crypto (founder of Kryptic Crypto), Tyler Drewitz (director of blockchain at Atari), Jessie "Aggroed" Reich (CEO and Cofounder of Splinterlands), Jack Sheng (Co-CEO and Cofounder of Digital Insight Games), and Cameron Thacker (VP blockchain at Mythical Games).
Following the talk,we sat down with Jesse Reich to discuss his experience with his game, Splinterlands, one of the most popular blockchain games in the world. Naturally, we were interested in the challenges and the solutions they discovered when building their Web3 game and scaling their business, which has generated billions of game matches.
Mission accomplished
We wrapped up the final day with very interesting insights on the next level of blockchain gaming.
We learned a lot in Miami, so we dare say we have some very cool things in store for Revenant in the near future. All of this wouldn't really be possible without the support of our partners DCENTRAL, Polarys, NFT Apparel and Hera. We thank them again for helping make this happen for us!
Revenant will certainly be at the next event, gathering more fresh insights to help our company grow and make our flagship game, Battle of Olympus, reach our ambitious vision to make blockchain gaming accessible for everyone. We hope to catch you at the next conference and we will continue to make Revenant as effective as possible for all of you in our community!