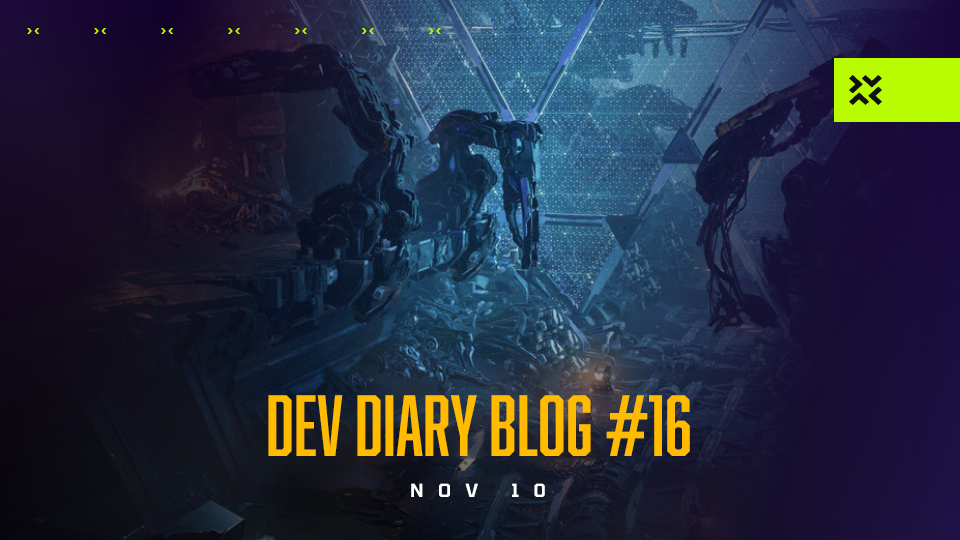 Welcome to the TitanBorn Dev Diary, a series dedicated to giving the community a behind-the-scenes look into the process of creating a game from the perspective of the game developers.
In Dev Diary #16, we'll tell you all about what we've been building for the past 2 weeks:
Inventory – Armor Sets
Character Classes
Coming up next…
Inventory – Armor Sets
We've kept our nose to the grindstone and tweaked the numbers until we saw the color out of space but it's done. Now on to more visually appealing stuff.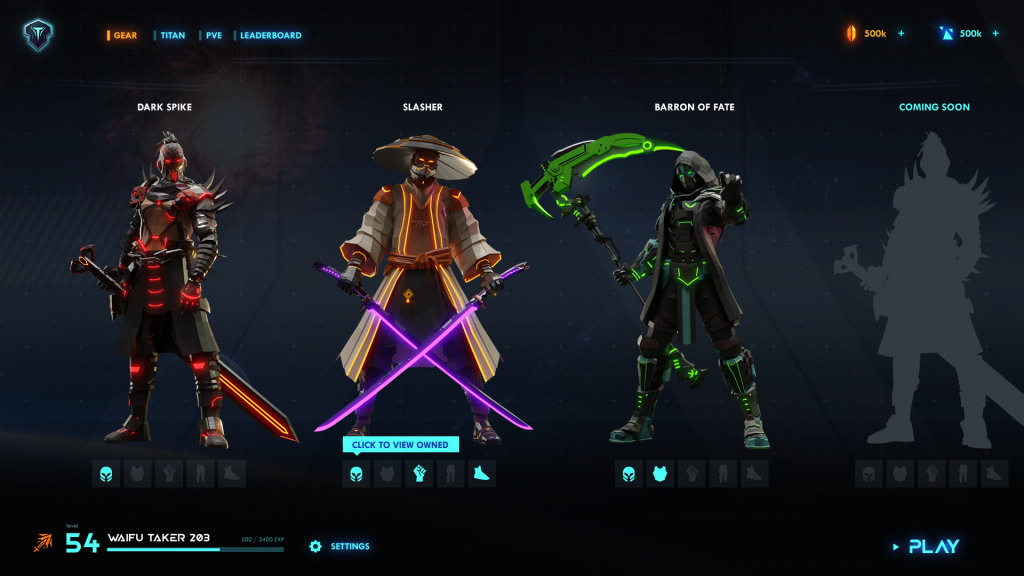 The item set preview screen will look a lot like this. You'll be able to see which parts you've collected and what you're supposed to hunt for – as well as who the set will look like once completed to help keep your eyes on the prize!
Character Classes
This is one of the few ideas we've been keeping silent on while cooking. We're pretty pleased with how it's coming along, so here it is…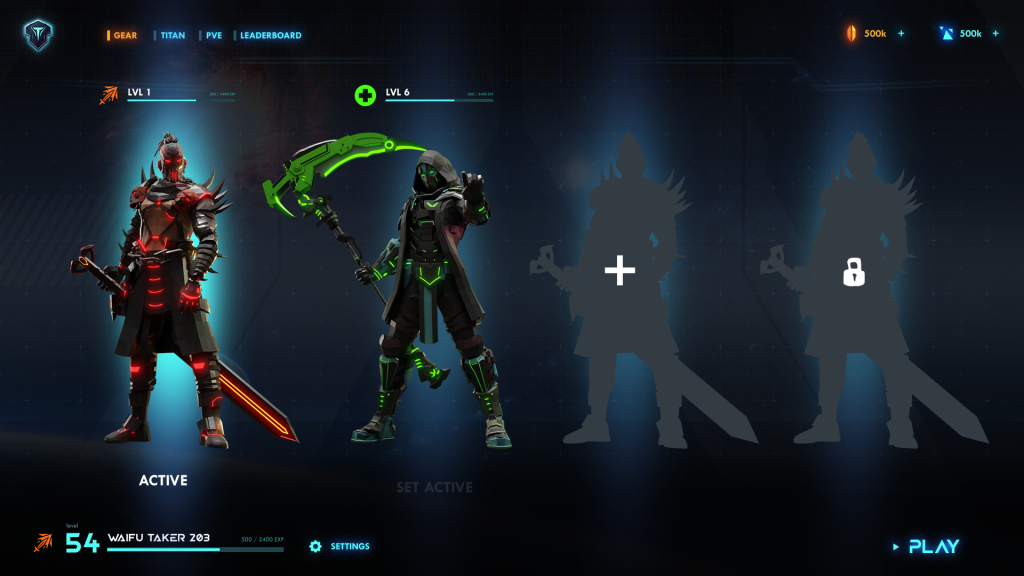 TitanBorn will feature Characters with Classes. You will be able to make up to 4 Characters and choose among 4 Classes which will affect your gameplay. Character level will determine the strength of bonuses and there will be a level cap. We haven't quite decided on how high you will be able to go, but we were thinking maybe 10,000,000,000.
But seriously, probably 100, it's a nice round number.
You will be able to reset your Character at any time and start playing with another Class.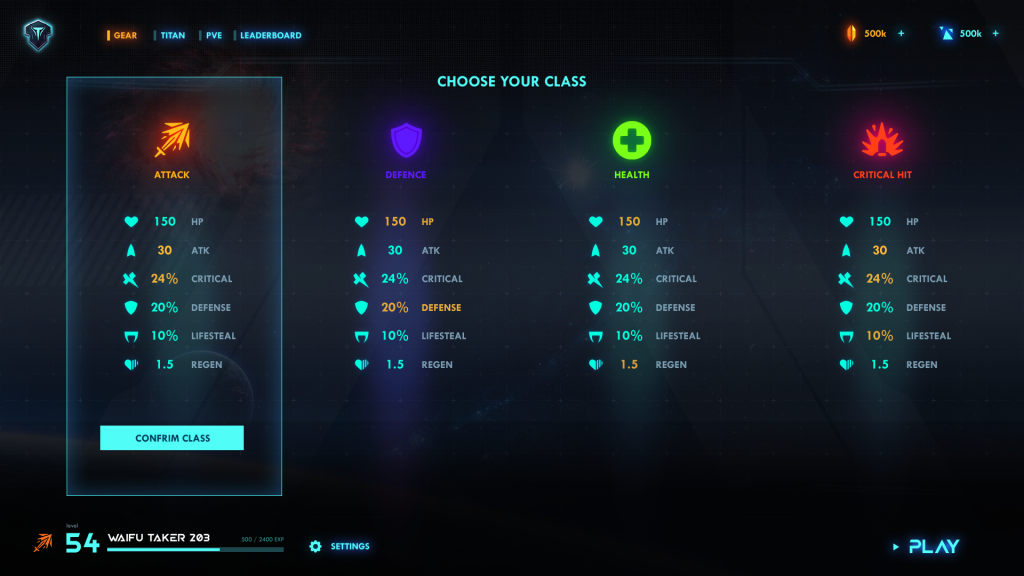 As you can see, Classes will encourage various playstyles and we hope to create a diverse and interesting game meta which revolves around these and item stats.
It's another huge step up which you will be able to get a taste of in Season 3 of TitanBorn.
Coming up next…
We have plenty more to showcase in our Discord and on social media. In the meantime, keep playing the demo and giving us your feedback. That being said, here is what we plan to work on in the following two weeks:
It's a new game element that will transform the game even more so than Missions Mode or Items, so please understand our desire to unveil it at just the right time.
Until then,
Game on, Titans!