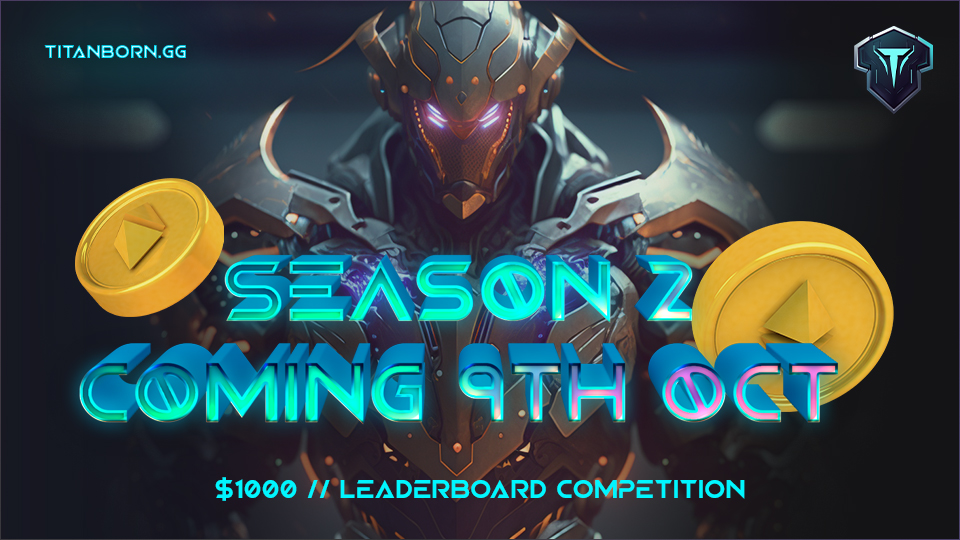 With the demo update complete and Missions Mode live, we are ready to launch Season 2 of TitanBorn competition. We've prepared epic rewards and a twist on the previous Season's rules. Here's what we have in store
The Matches
Competitors will fight in the Missions Mode only. We hope you take the opportunity to try it out ahead of time, because it is not easy. A different opponent awaits you in each of the 8 levels of the mode. 8 different opponents, each one harder than the previous. After defeating your current opponent you will climb the "tower". As you near the final stage, the point rewards for defeating opponents will increase. Should you lose, you only get the points from the opponents you managed to defeat. The final opponent brings the most points by far, so it's really worth pushing all the way through.
In short, to enter the competition:
Sign up on TitanBorn website
Play Missions Mode
Earn increasingly more points the farther into a Mission playthrough you go
Rinse and repeat to your heart's content. Points are applied to the leaderboard automatically.
Speaking of leaderboard positions…
The Prizes
First things first, the champion's crown:
1st place takes 100 USD in $GAMEFI and bragging rights!
But we don't want to let the effort and skill of others go unrecognized. So 2nd to 30th place will receive the following:
2nd place – 60 USD in $GAMEFI
3rd place – 40 USD in $GAMEFI
4th place – 30 USD in $GAMEFI
5th place – 20 USD in $GAMEFI
6th – 30th place – 10 USD in $GAMEFI
But that's not all! We will raffle additional rewards:
50 random participants will get 10 USD in $GAMEFI
Remember, to officially enter Season 2, and get the chance to at least win that 10 USD in $GAMEFI, you need to play at least one Missions Mode match.
Duration
Season 2 begins on Wednesday, October 11th at 4 PM UTC.
Season 2 will end on November 11th. You have one month – show us what you've got!