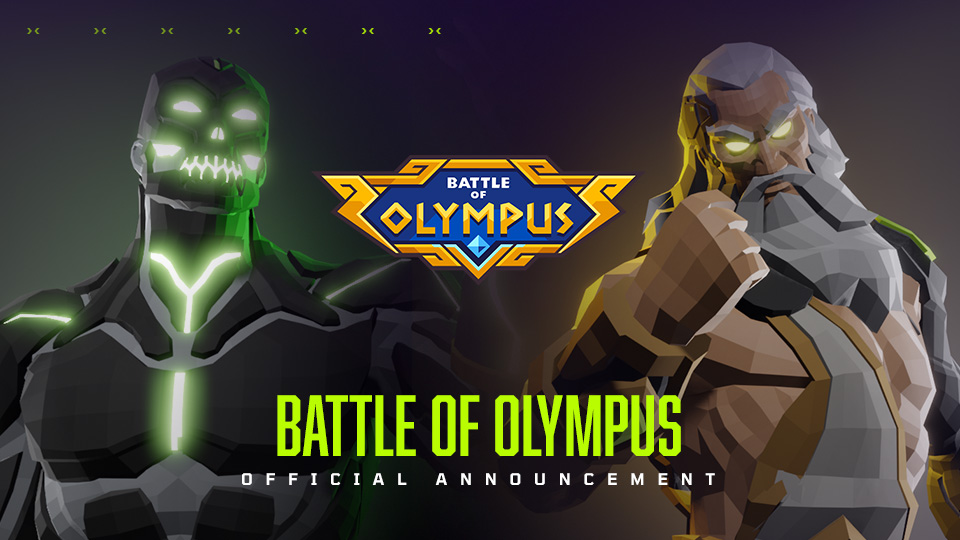 It is a great pleasure for the Revenant team to finally announce Battle of Olympus, our flagship game! As you may have gathered from previous posts, it's an arcade-style fighting game that takes place in a futuristic cyberpunk city called Olympus. We discussed the story and concept of our game in a little more depth in our recent AMA, which you can listen to on Twitter.
We'll keep adding more content to the blog every week. Meanwhile, check out the official Battle of Olympus website for some hidden gems. We can't reveal everything in these short posts, nor in the coming AMAs, so make sure to keep an eye out there.
Without Further Ado, Revenant Presents:
Sign up for early access here!
Free to play
Battle of Olympus will be free without a crypto wallet! While progressing, you can choose to connect your crypto wallet and gain access to even more content and features.
PvP & Story mode
We found the perfect way to blend the thrill that comes with PvP fighting games and the stories we grew up with. Battle of Olympus will feature both PvP and PvE!
Online PvP & Controller support
You will be able to play with anyone anywhere in the world and use your favorite controllers, too! There's no need to argue about what's better – keyboard or controller. Settle it in the arena and battle against other warriors!
The Mechanics
Execute combos and awesome moves with a simple three-button mechanic. The punch, kick, and special moves allow you to get up to speed in this fast-paced game with little effort.
Followers
Battle of Olympus will feature followers. They are your supporters that increase your combat effectiveness. Your followers' tier introduces perks that can turn the tide in battle!
About Battle of Olympus
Battle of Olympus is Revenant's first game. It's a cyberpunk arcade-style fighting game set in the futuristic city Olympus.
It's built on a play-and-earn model, so that you can earn $GAMEFI while you play!